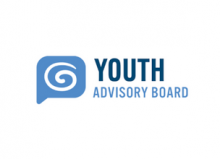 The Youth Advisory Board consists of high school students from diverse regions, backgrounds, and STEM interests. The board's name changed from Girls Advisory Board in 2021, reflecting the desire to include and represent the interests of non-binary youth along with girls.
The mission of the Youth Advisory Board is to provide feedback on current NGCP initiatives and to inform our future direction. NGCP supports board members' pursuit of STEM by providing them with unique opportunities. Additionally, there is a Youth Advisory Board Alumni program for members who have since graduated from high school.
The Youth Advisory Board is not currently accepting new members. 
Document
Youth Advisory Board Logos
We've bundled the Youth Advisory Board logos and usage guide together. Click the button below to download a ZIP file with all the assets.