NGCP values collaboration. With the support of our partners, we have grown our network of networks over the past 20 years. We continually seek partners who align with our vision: STEM experiences that are as diverse as the world we live in. Here are some of the ways we have successfully partnered with organizations in the past:
Elevated awareness of the gender gap in STEM with a solutions-based approach.
Connected a national audience with evidence-based STEM resources.
Shared opportunities for STEM professional development and educator capacity building.
Collaborated with institutional entities to design and disseminate high-quality STEM curriculum.
Advised on incorporating diversity, equity, and inclusion exemplary practices.
If you would like to explore a partnership with NGCP — either financial support or an in-kind sharing of time and expertise — the first step is completing our Partnership Inquiry Form. We will respond to all inquiries within 3-5 business days.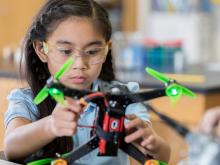 See a list of the organizations in the public and private sectors we are partnering with to support girl-serving STEM programs.
Partnership Case Studies
Below are two mini case studies, showing how a scaling partnership with NGCP helped organizations reach a larger, more diverse audience and increase their program's impact.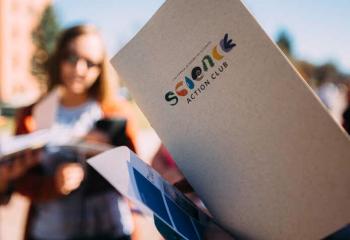 By tapping into NGCP's expansive network of trainers and educators, SAC delivered meaningful science learning experiences into the hands of youth across the country.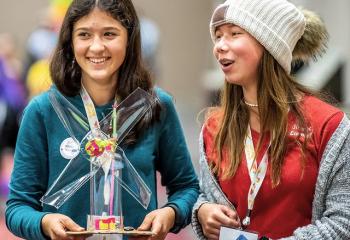 By leveraging NGCP's national network, this partnership expanded the DSG Club program and offered engaging STEM resources to thousands of youth internationally.