NGCP maximizes shared resources and equitable access. We host webinars and events, participate in conferences, convey exemplary practices and current research, and showcase program models and tools for working with girls in STEM. NGCP also promotes, and sometimes co-hosts, events with our partners and Local Collaboratives.
Upcoming events, news, and professional development opportunities are listed below, as well as published in our monthly e-newsletter.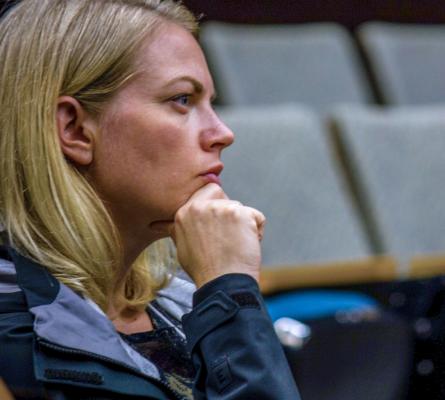 "Before working with NGCP, it was time consuming and exhausting to navigate the glut of information out there regarding STEM for girls. Because STEM is only a portion of what I do in my job, it really wasn't time well spent. I place great value and get a huge return on the time invested in attending NGCP events."
Announcement
NIFTY Program Application Open
The NIFTY project goal is to connect NASA STEM role models with youth-serving STEM programs for underrepresented youth (ages 9-14) in STEM, with a critical focus on girls and other historically excluded genders in STEM, which includes cis girls, trans youth, gender non-conforming, and/or non-binary youth, youth of color, and their families. Outreach programs will run July – December 2023 and January – June 2025. Each partner will receive $5,000 for participating in the project, including pre-program training and evaluation activities.
Event
Girls in STEM: A (Data-based) Tale of Confidence & Satisfaction
Join NGCP in collaboration with Gender Scan as we explore what data tells us about the importance of educators, parents and peers in order to engage, retain, and fulfill women and girls in technology fields, and STEM in general.
Announcement
Make Your Own Image of the Pillars of Creation with NASA's Astrophoto Challenge!
Join NASA's Universe of Learning for an exciting opportunity to use real astronomical data and tools to create your own images!
Event
Supporting Equitable Approaches to Early Science Education
How does the language you use and the teaching strategies you implement influence young children's interest and engagement in science? Join NGCP to learn effective teaching strategies to support equitable experiences with science beginning in pre-kindergarten. 
Event
Collaboration in Action: Post-Covid Innovations for Engaging Girls in STEM
Please join us at this free forum to gain valuable collaboration resources, share information, and engage in discussions focused on strategies and program models that engage girls in STEM. The COVID-19 pandemic has disproportionately impacted women and girls. Speakers will share ideas and resources to address these challenges. Note: This forum takes place in person, in Downers Grove, Illinois
Latest Resources
Have you seen these strategies, tools, and activities to advance STEM education for girls?