NGCP maximizes shared resources and equitable access. We host webinars and events, participate in conferences, convey exemplary practices and current research, and showcase program models and tools for working with girls in STEM. NGCP also promotes, and sometimes co-hosts, events with our partners and Local Collaboratives.
Upcoming events, news, and professional development opportunities are listed below, as well as published in our monthly e-newsletter.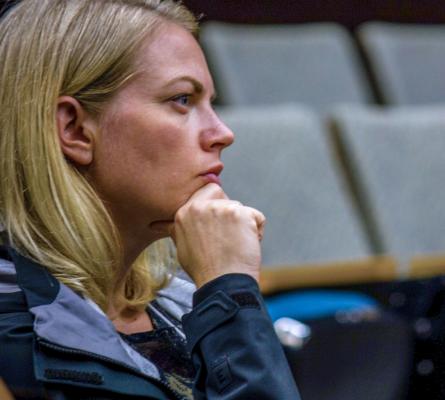 "Before working with NGCP, it was time consuming and exhausting to navigate the glut of information out there regarding STEM for girls. Because STEM is only a portion of what I do in my job, it really wasn't time well spent. I place great value and get a huge return on the time invested in attending NGCP events."
Announcement
New Youth Advisory Board Members for 2023
The Youth Advisory Board (YAB) is a collective of high school students who identify as girls. The board members are from diverse regions, backgrounds, and have a passion for STEM.
Event
Fire of Love Screening & Conversation
Join NGCP and National Geographic for a screening of 'Fire of Love' and a conversation on the extraordinary work and story of intrepid French scientists Katia and Maurice Krafft, who died just as explosively as they lived — capturing the most spectacular imagery ever recorded of their greatest passion: volcanoes. 
Watch 'Fire of Love' with your friends, families, or on your own anytime between April 7-12th using a special screening code from NGCP. 
Event
Breaking Stereotypes through Children's Books
The books we read and share with students should be diverse and reflective of the world we live in. Join NGCP for this webinar during National Library Week 2023 to learn about the power of children's books to break stereotypes and promote a sense of belonging in STEM – and beyond!
Latest Resources
Have you seen these strategies, tools, and activities to advance STEM education for girls?