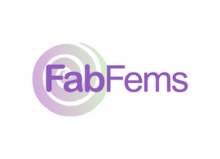 Managed by NGCP, FabFems is an international database of women in STEM, all passionate about serving as role models and helping spark career interest and awareness. The site connects young women with female STEM professionals during critical transition points in the career pathway. FabFems is free and open to young women, families, and girl-serving STEM programs. With nearly 2,000 FabFems, the site serves more than 5,000 girls every year.
Sign Up
FabFems E-Newsletter
Stay informed about mentoring and role model news and resources with this quarterly newsletter.
Document
FabFems Logos
We've bundled the FabFems logos and usage guide together. Click the button below to download a ZIP file with all the assets.