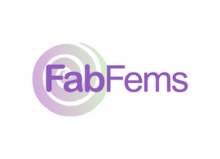 After more than twelve wonderful years connecting people and programs to STEM role models, the FabFems website has been shut down.
Due to aging technology, we've made the tough decision to shut down the website, but we will still continue to make connections through FabFems social media and newsletters. We are cooking up some innovative ways to empower role models and will keep you updated on that project. 
We encourage you to check out the role models at these great organizations: 
Sign Up
FabFems E-Newsletter
Stay informed about mentoring and role model news and resources with this quarterly newsletter.