Published
Contributed by Hajirah N. and Nicole X.
As part of NGCP's 20th Anniversary celebrations, our Youth Advisory Board will be interviewing influential equity and STEM leaders and partners throughout 2022.
Ms. Patricia MacGowan is the co-founder of the Washington State Mathematics, Engineering, Science Achievement (MESA) Program, serving as an advocate to help build pathways for underrepresented and minority female students in STEM education and careers. She currently serves on the NGCP's Board of Directors and has been involved with NGCP for 20 years.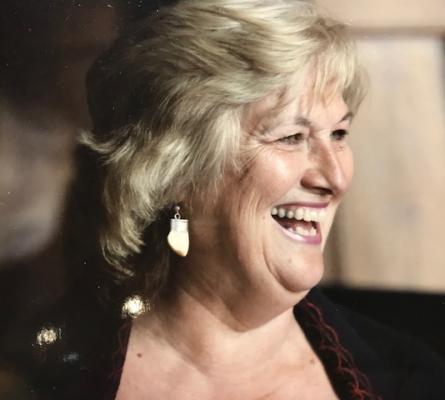 Ms. MacGowan shared the diverse experiences with members of the NGCP Youth Advisory Board. She spoke about the duality in being both a teacher and student, as well as the unique lessons she has learned from each. In college, she recognized the need for growth in the STEM fields. She was the only female in her calculus class and recognized the lack of women and people of color in the field, despite the diverse population of Washington. She recalls that the numbers of women and people of color were "very, very low…we just had to get to work and make that change." After graduating, she went on to teach science at local high schools and faced several challenges that helped her recognize the rampant sexism in her community. Specifically, she emphasized that there were only a handful of women colleagues in the science department and that it was very difficult for her to request more resources or convince the administration of the need for classroom supplies.
These experiences led her to co-found the MESA Program, and she emphasized the importance of putting yourself forward and following your passion. Growing up, she was told there were only certain types of careers that women could go into. Living in a time before the Internet, finding resources to support herself was difficult, but she was committed to pursuing her passion and changing this narrative.
Ms. MacGowan had a variety of roles while working for MESA, from building and mentoring her team and speaking to companies to meeting with girls at MESA summer programs. Over 30 years, she was able to expand MESA's impact both in and out of the state to various school districts and colleges, exposing students to STEM career opportunities. She cites the range of diverse perspectives, such as those of Tribal Elders, Hispanic and African American community leaders, and women breaking barriers as the inspiration for her work.
Both the breadth and depth of Ms. MacGowan's experiences have enabled her to see broader changes in the field of STEM within society. Specifically, she pinpoints recent engagement by youth on STEM issues, such as climate change and renewable energy. She advises young girls of today to ignore external pressures to pursue a certain career path and to, instead, explore careers they are interested in pursuing and "go for it." She emphasizes the importance of seeking opportunities at one's school to meet STEM role models and find resources, encouraging girls to "find a mentor" and "be a mentor."
Today, Ms. McGowan is retired, but she continues to uplift both students and educators through volunteer service. She is working to develop a strong board for NGCP and advocates for educators at Zoom meetings with Washington legislators. She also loves to spend time with her grandchildren. She continues to see herself as a student and a lifelong learner, stating that she still seeks out mentors to learn more.
Programs and Initiatives
This group of high school students from diverse regions, backgrounds, and STEM interests helps guide NGCP's initiatives and direction.
More Information