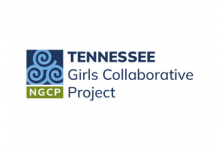 The Tennessee Girls Collaborative encourages new ways of thinking, creates innovative solutions and builds a strong and diverse workforce in Tennessee by bringing together organizations and individuals throughout Tennessee that are committed to informing, motivating, and supporting girls in the pursuit of futures in science, technology, engineering and mathematics (STEM).
Collaborative Lead: Dale McCreedy, Ph.D / tngirlscollab@explorethedc.org
502 SE Broad St.
Murfreesboro, TN 37122
615-890-2300 x241
Regional Leads:
East TN Lead: Coming Soon!

Middle TN Lead: Bobbie Jo Meredith /

bobbiejo.meredith@gmail.com

West TN Lead: Coming Soon!
The Tennessee Girls Collaborative: http://www.facebook.com/TNGirlsCollab
The TN Girls Collaborative Regional Liaisons carry out the activities of the collaborative within their region and help set the statewide strategy in alignment with the National Girls Collaborative Project (NGCP) strategy, and include members of organizations that are also invested in girls in STEM and are able to contribute to the project's success.
Related Resources