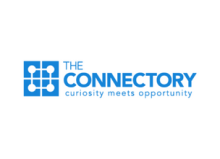 Managed by NGCP, The Connectory is the largest and most-comprehensive directory of youth-serving STEAM providers across the U.S. Parents, families, and caregivers — the primary audience — can visit the site, input their ZIP code, and find quality local and online STEAM opportunities. Beyond showcasing their K-12 opportunities, STEAM program providers can use the site's powerful online collaboration tools. The Connectory works with states to create customized directories and is a pilot partner for Science Near Me, an NSF-funded project to increase public engagement in science. More than 6,000 providers have joined the free Connectory, offering over 13,000 opportunities for families and youth.
Sign Up
The Connectory Newsletter
Stay informed about STEAM opportunities and resources that inspire young people to explore, discover, and create with this bimonthly newsletter.
Website
The Connectory Logos
You can download usage guidelines, logo variations, a print-ready collateral card, and a sample PowerPoint presentation on The Connectory site.
Related Resources
Associated Partners