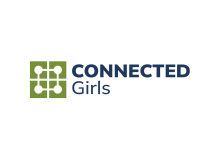 The Connectory is now Connected Girls
Connected Girls is a free, curated directory of girl-serving STEAM opportunities. The National Girls Collaborative Project (NGCP) runs Connected Girls in partnership with Science Near Me, an NSF-funded resource with the goal of helping anyone – anywhere in the U.S. – participate in engaging science, technology, engineering, and math that matters.
You can start using the improved platform now!
Girl-Serving: STEAM opportunities and events that are designed for K-12 girls or other groups that have been historically excluded should be added to Connected Girls.
General OST: Out-of-School Time (OST) opportunities designed for a general K-12 audience – and opportunities targeted at adults – should be added to Science Near Me.
Related Resources