Published
Contributed by Jennifer Hartsell Stockdale
Tired of being cooped up during the pandemic? Hop on board for Destination Space and learn about binary code, the universe, and women's contributions to science.
Six months into a global pandemic, that's how we promoted Destination Space, our virtual event utilizing the Girls STEAM Ahead with NASA (GSAWN) resources.
I was honored to receive one of the GSAWN stipends earlier this year on behalf of my organization, Williamson County 4-H, in partnership with the Williamson County Public Library. 4-H is the largest youth development organization in the world. It empowers young people with skills to lead and serve for a lifetime through research-based, hands-on learning.
On September 26, 2020, over 150 Middle Tennessee youth (61% girls) joined us over Zoom for Destination Space, an afternoon of free hands-on, STEM learning made possible thanks to the GSAWN stipend.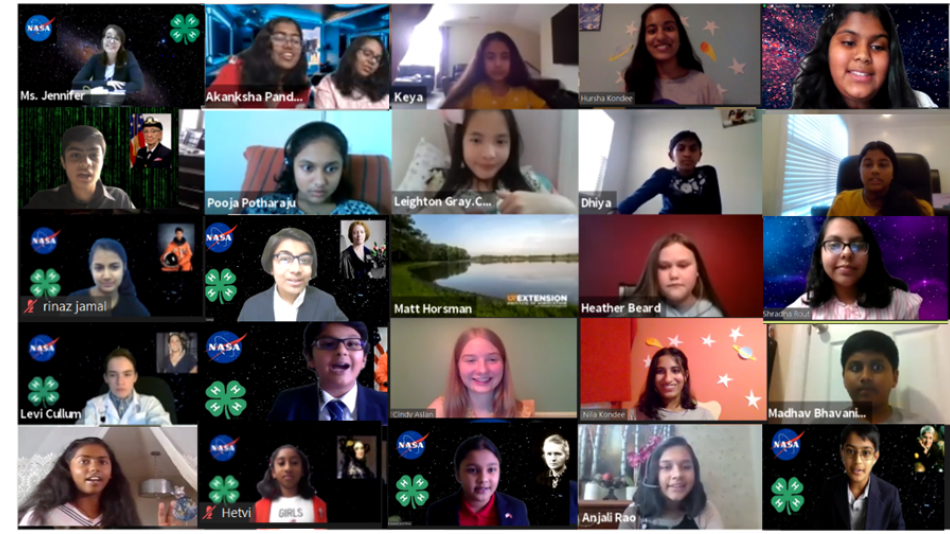 Destination Space featured two hands-on activities from NASA's Universe of Learning: Binary Code and Decoding Starlight. Students made bracelets that represented their first and last name initials in binary code. Do you know what a delimeter is and why we used one in this activity? Do you know why the supply kits for this activity contained 33 beads (16 of one color, 16 of another color, and 1 of a third color)? The participants know! Registered participants could pick up supply kits at no cost from the 4-H Office. For families who preferred to stay at home, we also provided a list of common household items that could be used for the activities.
The Decoding Starlight activity is a great follow-up to the Binary Code Bracelet activity because it shows the students how data that comes to us from the Chandra telescope in binary code is transformed into pixels and ultimately into awe-inspiring images of our universe.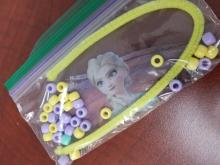 When students registered for our event, they were asked to choose whether they wanted to work alone or with
a virtual team for Decoding Starlight. Participants who chose to work alone stayed in the main meeting room with me, and participants who chose to work with a virtual team were assigned to one of seven breakout rooms hosted by trained and experienced 4-H teen girls. Students working with virtual teams binned and colorized their images of the supernova remnant Cassiopeia A (Cas A) collaboratively, in real-time, using a shared Google document instead of a paper handout. Students in the main meeting room completed the steps of the activity using the provided handouts, colored pencils, and a calculator. Both methods were equally educational and engaging. (Virtual option below and colored pencil option to the right).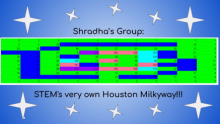 GSAWN's Women in Science poster series inspired one of the highlights of Destination Space. I selected some of my top 4-H STEM students who I knew to be excellent communicators and assigned them one of the women featured in the poster series. I chose mostly girls as speakers, but I purposefully included some boys because I thought it was important to model that boys should be interested in female scientists, too! Using the biographical information provided when you click on the posters, the students wrote speeches about each scientist. In an entirely student-led production moderated by two high-school girls, participants learned about many diverse, inspiring female scientists. The segment was so successful that we plan to offer it as an educational "roadshow" to local schools and organizations.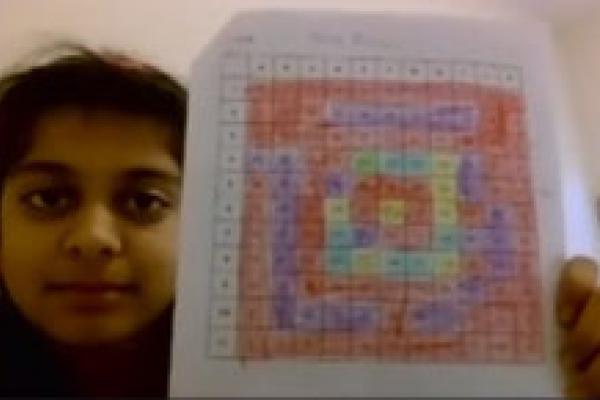 We were fortunate to have my former student Gitanjali Rao join the event as our featured scientist and speaker. Gitanjali, now a high school student residing in Lone Tree, Colorado, was named America's Top Young Scientist in 2017 and to the Forbes Top 30 Under 30 in Science list in 2019. She is the author of A Young Innovator's Guide to STEM: 5 Steps To Problem Solving For Students, Educators, and Parents, available in March 2021.
Some of the comments made by girls were: "I loved the event, like I absolutely loved it," "I was amazed by a lot of the things I learned today," "I would love to do more," and "It was awesome and interesting." Annie, age 7, told us: "I want to be an astronaut."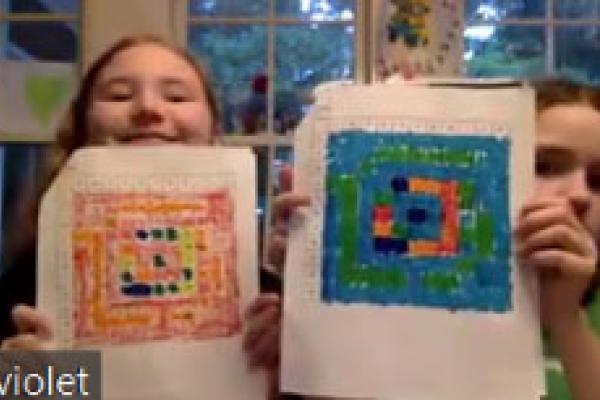 After the event, we emailed participants ideas to stimulate conversations between parents and their children about what they learned and experienced. We provided a list of more space and coding activities from the Universe of Learning that students could do at home. We shared a handout created by the local library of recommended STEM reading.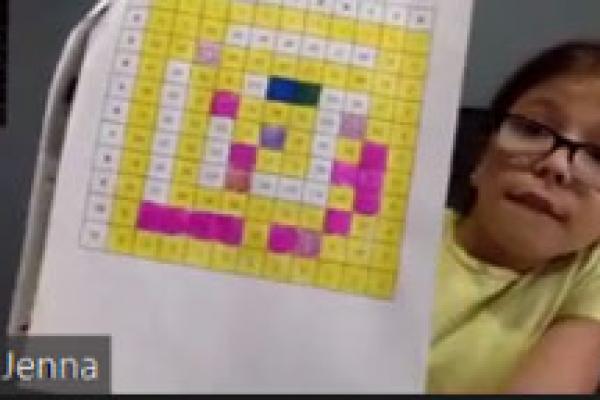 Destination Space would not have been possible without the support of Williamson County 4-H Director Matt Horsman, 4-H program assistant Linda Davenport, Williamson County Public Library Youth Services Manager Stephanie Wychiowski, or the hard work of seventeen student assistants who tirelessly and enthusiastically contributed to the event. A special shout out to Sydney Aslan, Levi Cullum, Hetvi Dandeboina, Lekha Doddha, Junaid Jamal, Rinaz Jamal, Hursha Kondee, Nila Kondee, Rhea Kumble, Sowmil Kumble, Dak Mukerji, Naman Mukerji, Akanksha Pandey, Anika Pandey, Shradha Rout, Lauren Stockdale, and Michele Vincent. These students assisted with everything from supply preparation to giving speeches to troubleshooting tech to hosting breakout room sessions.
Thank you to the National Girls Collaborative Project and GSAWN for enabling Williamson County 4-H to provide this opportunity to our community. We can't wait for our next trip to the stars!
Programs and Initiatives
This nationwide project engages girls and their families in authentic STEM experiences and current NASA science.
More Information