STEM is FEM is an educational project in Ukraine that aims to foster girls' STEM interests and skill sets. The project strives to challenge gender stereotypes, increase the number of women in STEM fields, and create a community of women who support each other.
Prior to the Russian invasion, one of the organization's core initiatives included educational modules focused on diverse STEM industries, past themes included: IT: eLearning, Biotechnology and IT, and Ecology and Energy. The modules brought together high school girls from around Ukraine, providing girls with an opportunity to immerse themselves in a STEM industry through interaction with women STEM role models, workshops to increase their knowledge of STEM concepts and career pathways, on-site tours, and participation in a contest related to the module's theme.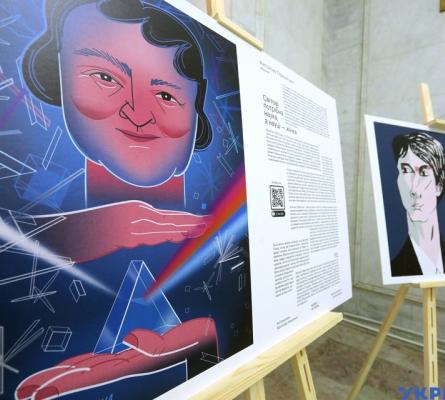 STEM is FEM also implemented the project SHE is SCIENCE, with support from the United Nations Children's Fund (UNICEF) and UN Women as part of the UN's Generation Equality Forum. The exhibition features portraits of women scientists drawn by Ukrainian illustrators with essays written by girls who won a countrywide essay contest organized by STEM is FEM. In the essays, the girls described the STEM journeys of the women professionals and reflected on the successes and challenges of achieving gender equality in STEM fields. The campaign aimed to recognize and celebrate women's role in innovation and technology and to mobilize government and private sector partners to invest in women and STEM. Mobile exhibitions of SHE is SCIENCE traveled to various regions of Ukraine, as well as to Sofia, Bulgaria, The Hague, Netherlands, and the UNESCO Headquarters in Paris.
With the Russian invasion of Ukraine, STEM is FEM has changed its focus to supporting girls living in insecurity or forced to leave the country by helping them continue their STEM interests through scholarships, online educational modules, and providing STEM-related resources to their community of girls. Read more about the future plans of STEM is FEM.