Published
Contributed by Chantal James
This year Techbridge Girls celebrates its 20-year anniversary and journey from the seed of founder Linda Kekelis' vision of an innovative girls-only STEM afterschool program in Oakland California's Chabot Space and Science Center. That journey has allowed us to be poised today as a national network of educators and families that have given more than 8,000 girls, living in low-income communities across the country, access to economic mobility through STEM careers.
Preparing to support even more girls in their STEM success during our next chapter — with a bold goal of reaching 1 million girls by 2030 — we reflect on the strategies employed in our 5-year scale-up, driven by deep research inclusive of the voices of the girls we serve. Five years ago we received a grant from the National Science Foundation's (NSF) Advancing Informal Science Learning area that allowed the organization to establish programming in three regions: the San Francisco Bay Area, Seattle, Washington, and Washington, DC. Over the course of the scale-up of our afterschool program model, we served over 8,000 elementary, middle, and high school sites. Overall, data from surveys of girls, comparison groups of girls, educators, and families showed that we were able to consistently, and with fidelity to the model have shown an at least 85% increase in knowledge of STEM careers, as well as more development of social/emotional skills including persistence, problem-solving, and risk-taking and greater identification with STEM as a possible career path.
Through rigorous evaluation, and field testing, we gained strategies for executing this work to include:
Developing staff and organizational structure that could support this scale
Forging strong community partnerships so that we become embedded in a supportive ecosystem around the girls we serve, and
Adapting our program's curriculum to meet girls where they are in their specific regions and communities at their particular developmental stages.
Scaling up our organizational reach to the national level required a structure that would allow each regional office, in Oakland, CA; Seattle, WA; and Washington, DC to be sensitive to the needs of girls and out-of-school time structures within each local community, while remaining faithful to our national model. A primary lesson learned was the need for more back-office and administrative staff to support the influx of new staff and new operational demands from our new offices. Over time, we shifted the structure of each regional office to be parallel to the others and added administrative capacity both at central office- managing operations and database systems and in the regional offices to handle the day-to-day operations of our programs. We also held constant the role of an Executive Director who led each small regional staff, ensure quality program offering, and led local-level fund development. The Executive Director supervised both full and part-time staff who implemented programming and provided administrative support. A national team supported all regional offices with finance, human resources, operations, and fund development.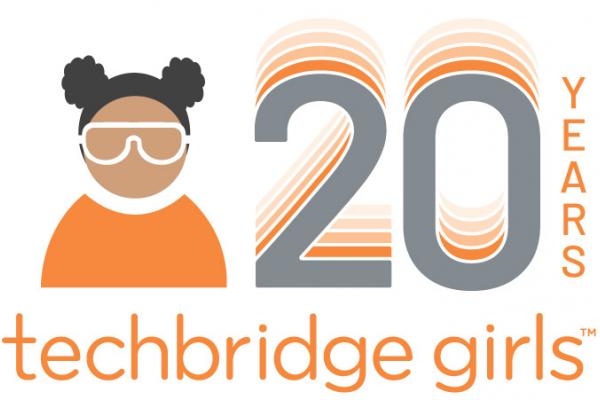 In year three of the project, our founder transitioned out of the organization and CEO Nikole Collins-Puri was hired to replace her. Once at the helm, Ms. Collins-Puri revised regional staffing so that all offices had the same configuration of staff; augmented national operations with consultant support; and led the organization in a strategic planning process. The strategic plan helped our programmatic team refine and focus its efforts, leading to an ability to expand our reach with more cost-effective program models. The clarity provided by the strategic plan also helped build our fundraising efforts.
While the NSF funds were substantial, they reduce over time. Seeing the lack of diversification of funders as a potential threat, Ms. Collins-Puri, and the newly enhanced Development department worked to diversify our funding sources and developed a professional team of internal fundraisers. By year four of our scale-up, we achieved a balanced budget and each regional office had become financially self-sustaining. We prepare girls to meet their futures in the STEM fields, areas of rapid growth and change where they will be confronted with challenges, so as an organization we also strived to meet our challenges with flexibility and adaptability.
The impact of Techbridge Girls has been sustained by the communities in which we have become deeply embedded, and by the relationships forged with schools, local STEM networks, and nonprofits committed to our shared vision of providing access to high-quality STEM enrichment to all girls without exceptions. In our scale-up across the country, we conducted investigations to identify the most ideal schools as homes for our programs and the most aligned school principals and other professionals. Our afterschool programs serve girls from Title-1 schools exclusively to reach girls living in the lowest income communities. We sought schools that prioritized STEM education because they also knew this investment in children's futures would prepare them for greater opportunity. We also partnered with STEM workplaces in the regions for career exploration field trips and role models and mentoring opportunities, making STEM careers tangible for our girls by showing them STEM in action with women from their backgrounds as protagonists. Nationally, we stay connected to the changing landscape of STEM to be aware of policy that may influence our programming.
We realize the barriers that girls face in pursuing STEM exist at many levels — from pervasive cultural stereotypes about who has a place in STEM, to the lack of resources in high-poverty schools that leads to fewer high-level advanced math and science courses on offer--and seek to combat them with programming that is gender and culturally responsive, integrating their voices. Over the course of our scale-up, this has brought adaptations to our curriculum. Seeking to meet girls at their levels, Techbridge introduced two models for its programming: Inspire, for elementary school-aged girls, and ChangeMakers for middle schoolers. Research shows girls better engage in STEM when they employ it as a solution to problems they see directly in their lives, so students in our programs develop a project using the STEM concepts they've been introduced to that connects them with needs they've seen in their communities. Our students have addressed homelessness, street harassment, and the lack of potable water in their communities through innovative prototypes of STEM solutions.
Techbridge Girls has always been guided by research and evaluation, which has allowed us to examine the impact we're making and make informed decisions moving forward. We've been able to codify the lessons we learned and put into action as part of our effort to expand our reach exponentially in our scale-up as the Techbridge Girls Essentials. Now with nearly 80,000 girls reached through our direct services and extended partnerships, we've learned that through adaptability to the changing landscape we can grow our work to be able to implement change on a wider scale.