Published
Contributed by Jennifer Dawson
The career prospects for environmental scientists and specialists are excellent with an expected growth of 11% from 2016 to 2026. However, women make up only 35.8% of environmental scientists and geoscientists according to Catalyst. Women are valuable players in the science, technology, engineering, and mathematics (STEM) fields and increasing their numbers ensure that innovations emanate from a balanced and well-diversified demographics. Here's how to encourage more girls to pursue careers in environmental science.
Enhanced Perception of the Benefits, Opportunities and Impact
A Research Study by the Girl Scouts of America indicated that only 13% of teen female respondents rank a career in STEM as their first choice. In another study by Penn Schoen and Berland, around 63% of teens never considered engineering as a career choice.
The research further stated that after the economic benefits and impact of a career in engineering were discussed, 73% of teens considered it as an occupation. Explaining the benefits, opportunities and impact of a profession in environmental science inside and outside of the home will hopefully attract girls to pursue a job in this direction.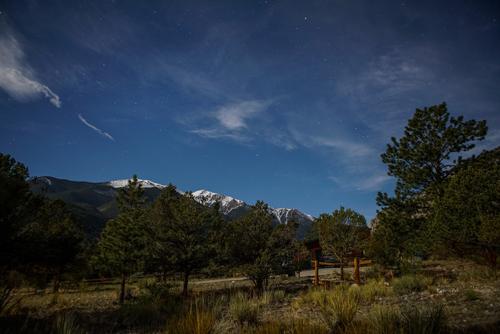 Parents' Support Is Important
Parents play a focal role in stimulating, supporting, and sustaining an interest in STEM. While you cannot force it on your children, there are many ways to pique their interest in environmental science. You can make the subject a fun and educational part of everyday life.
For example, bring your children to a beekeeping farm to see the importance of these creatures in the environment. Organize a trip to the zoo or the museum to see interactive exhibits and displays. Cooking lessons are also fun and educational as STEM toys and games. Providing access to computers and interactive devices support their interest and make it easy for them to look up information that they need.
The Role of the School
Outside of the home, the school is where girls spend a lot of time. In the U.S., a student is at school 180 days per year according to the NCEE. Schools can do more to guide girls into careers in STEM including environmental science. Workshops, field trips and talks by leading women industry experts can help encourage them to think of a future career in science.
Mentoring girls is also another option that can be provided by the school. Pairing up girls with girls who are two years older than them and who show keen enthusiasm in STEM can nurture their interest in the field. They are more likely to emulate girls who are near their own age than those who are way older than them.
Inspiring more girls to consider a career in environmental science can be achieved by explaining the benefits and impact of the profession, and nurturing STEM interest at home and in schools. Mentoring is also a valuable strategy as it sets a good example to girls of schooling age.