In each state, the National Girls Collaborative Project model creates a network of professionals, researchers, and practitioners, who facilitate collaboration and deliver high-quality, research-based professional development. As part of the 20 weeks of social impact campaign, we are highlighting the Montana Girls STEM Collaborative.
We interviewed Suzi Taylor, Co-Lead of the Montana Girls STEM Collaborative. Suzi shares the impact NGCP has had on the state of Montana and on young girls developing interest in STEM. "Prior to the Montana Girls STEM Collaborative, the state of Montana had no statewide presence that promoted equity in STEM" Suzi reports. The Montana Girls STEM Collaborative brings national STEM resources to organizations that serve girls in Montana. Since its founding, the Collaborative has served as the core catalyst for advancing gender equity in STEM. "NGCP has positively impacted Montana in SOOO many ways. Our STEM educators and advocates tell us that some of the resources they need most are statewide connections and ready-to-go STEM resources." With the support of NGCP, the Montana Collaborative has hosted Collaboration Forums in five different cities across Montana. Collaboration Forums are an event model used across NGCP and provides a space to share resources and connect.  Often, Collaboration Forums include roundtables, panels, and inspiring speakers.
Suzi recognizes the success of implementing programs and initiatives like the Science Action Club (SAC), brought to the Montana Collaborative through NGCP. In the beginning, the Montana Girls STEM Collaborative shared the SAC program in towns with less than 2,500 people. Out of this strategic effort, The Small-Town STEM program was born and garnered support from organizations such as the Women's Foundation of Montana.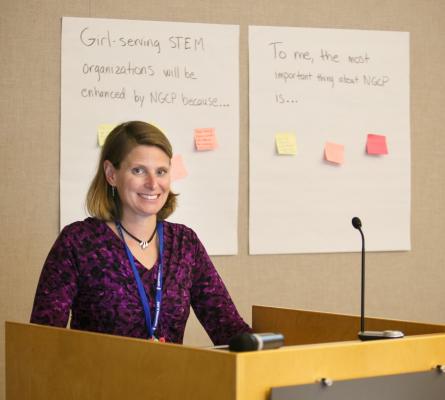 When asked about milestones the Montana Girls Collaborative achieved, Suzi exclaimed about being invited to a meeting with NASTD – the National Association of State Technology Directors (NASTD) which led to an excellent opportunity for the collaborative and a new initiative with the Montana government. "STEM Girls in Government was a two-day field trip that included tours of IT facilities in our state capital of Helena, coding exercises, meetings with IT professionals so girls could learn about IT careers – and more. They even received food and lodging via the donation!"
Suzi attributes the Montana Girls STEM Collaborative speaking to NASTD as being the precursor to a chain of events leading to this initiative to advance STEM for girls in Montana.
NGCP is appreciative of all of the Montana Girls STEM Collaborative Leadership Team members and the work they are doing to support the important Montana programs serving young people across the state!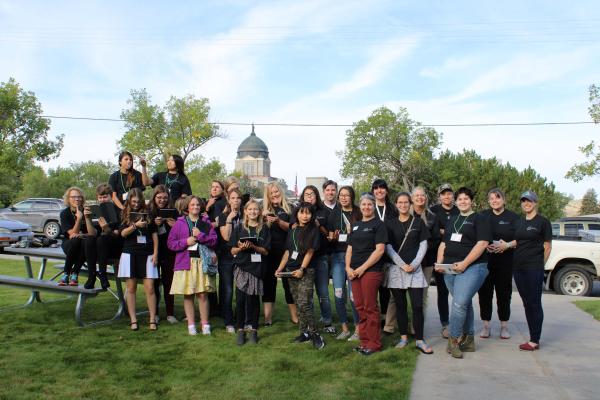 Collaboratives
The Montana Girls STEM Collaborative unites Montana organizations that are committed to engaging, inspiring, and supporting girls and other youth w
More Information