Published
Contributed by Laura Herszenhorn
Combating Summer Slide with Staff Training and Support for Meaningful Summer Learning
"It is not enough to insist upon the necessity of experience [in education], not even of activity in experience. Everything depends upon the quality of the experience which is had." — John Dewey, Experience and Education
Summer slide — also known as summer learning loss, setback, or brain drain — refers to the risk of academic regression that all students face during summer vacation. According to the Brookings Institute, the average student loses the equivalent of one month's worth of learning over summer break, and EdWeek reports that during those months, middle school youth may lose up to 50% of the skills they developed during the school year. The risk is significantly higher for students of color and those from low-income families, who are unable to find, afford, and access academic enrichment activities that actually advance the skills and competencies of their affluent peers.
This inequity widens the achievement gap, not just for core subjects like math and reading, but also in regards to college and career readiness. We can tie this back to unequal exposure to summer learning opportunities that push students to think critically, design solutions, iterate, communicate, and collaborate — key elements of what helps students prepare for college and the workforce. So, when school lets out for the summer, the paths of students diverge, and youth are propelled toward very different futures.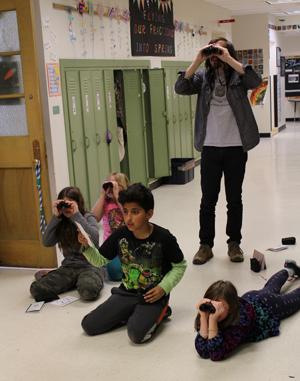 Programs run by local libraries, rec and park associations, and community-based organizations work to address this inequity by offering more affordable access to safe spaces and caring supervision, and they play a critical role in helping youth from low-income families continue to build their academic and social-emotional skills during the summer months. Beyond traditional swimming, sports, and craft activities—which remain valuable for youth's physical and social development — community programs now also increasingly offer opportunities for academic enrichment, including activities that promote literacy and build science, technology, engineering, and math (STEM) skills. And in summer camp, access to the outdoors and freedom from standardized tests means these learning goals can be achieved through experiential education, project-based learning, and youth's own interest-driven explorations. Programs like Science Action Club (SAC) from my team at the California Academy of Sciences, capitalize on this by designing STEM learning activities that take youth outside to connect to nature, investigate their local environment, and contribute to authentic science research.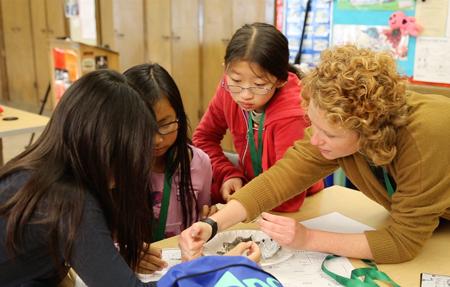 SAC recognizes that with guidance from an adult facilitator, students may engage in personal meaning-making, where they integrate new information with prior knowledge to develop a deep understanding of a given concept. For example, instead of simply mixing magic milk, oobleck, or elephant toothpaste to witness a reaction, youth ought to be prompted to hypothesize and investigate what might happen if more or less of a particular ingredient is used, and investigate what role that ingredient plays in the reaction. In doing so, youth can strengthen their understanding of cause and effect, and, over time and with practice, ultimately be guided to identify and explore real problems in their community, collect relevant scientific and quantitative data, and use their findings to make recommendations to community leaders.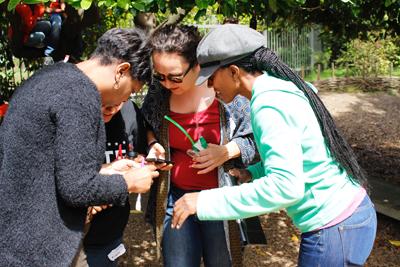 Yet many programs struggle to find staff who are willing and qualified to facilitate these types of experiences with confidence and skill. With limited resources for training and activity prep, overcommitted and underprepared staff too often resort to last-minute searches on Pinterest for "science experiments" that at best produce impressive explosions, but little learning. In camp, as much as in school, youth need opportunities to truly experiment—to ask themselves, "What will happen if…" and then try it out to see for themselves. Youth need adult guides to help them reflect on their choices by asking, "What strategies did you use?" and "What might you do differently next time?" And they need trusted mentors who will push them to think critically about their decisions and take calculated, thoughtful risks as they seek solutions to problems they find personally relevant and interesting. Through this effort, youth not only develop first-hand knowledge and understanding of important concepts, but they also strengthen essential metacognition skills that will empower them to tackle any new experience with curiosity and creativity. And that is what will make a transformative, positive difference in their academic and professional pathways.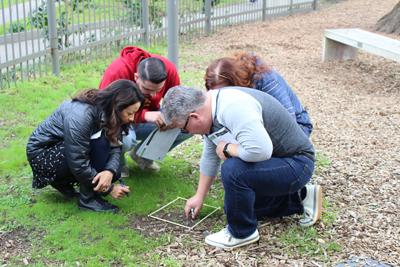 SAC addresses this need for staff training and support by bundling high-impact yet easy-to-follow curriculum resources and professional development so that anyone, anywhere can lead fun and meaningful activities with youth. Each Science Action Club kit includes a self-paced, interactive online training course for staff, as well as options for instructor-led training workshops. A themed guidebook with activity plans anchored by citizen science projects invites youth to collaborate with professional scientists to participate in active science research. Available in English and Spanish, the kits also include materials and supplies for groups of 20 youth, and are easily reused and restocked. This type of comprehensive support equips both novice and seasoned instructors alike to facilitate authentic, meaningful educational experiences with confidence and skill, and promote more equitable access to valuable learning opportunities for all youth.
Magic milk, elephant toothpaste, and oobleck won't close the achievement gap on their own. But well-trained and well-supported educators can facilitate any activity to spark thoughtful reflection, promote critical thinking, and foster personal meaning-making—the skills youth need to be successful, lifelong learners.
Programs and Initiatives
This free program uses hands-on learning opportunities in the summer to inspire children to become scientists and engineers.
More Information