Published
Contributed by Linda Calhoun
Career Girls is excited to announce the expansion of our role model video and curricula programming in Rwanda. After a highly successful pilot project in partnership with Starlight Africa, we're adding two new additional implementing partners – Rwandan Girl Guides and Mothering Across Continents – to reach even more girls across the country.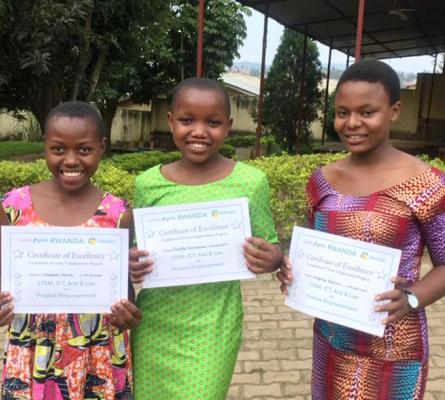 Career Girls has a global audience with 12 million page views from 232 countries and territories. Our library of 12,000 video clips from 700 diverse and accomplished role models is accessible both online and offline. Using our African role model videos, we worked with Starlight Africa to develop culturally sensitive and relevant curricula.
With a focus on STEM, we present hundreds of careers to help close the imagination gap for girls around the world. We welcome any opportunity to work with implementing partners to bring our role model platform to serve girls everywhere. Learn more about our impact in Rwanda.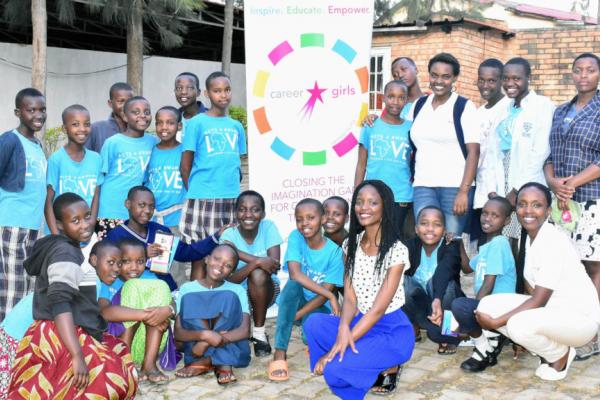 ABOUT CAREER GIRLS
Career Girls® is a free, non-commercial, online platform that features more than 12,000 short video clips of more than 700 diverse women role models sharing career and educational advice to inspire young girls to expand their horizons, improve their academic performance and dream big about their futures. Launched in 1996, Career Girls is a 501(c)(3) tax-exempt, non-profit organization.
ABOUT STARLIGHT AFRICA
Starlight Africa is a social enterprise based in Rwanda that is dedicated to making clean energy and STEM learning accessible to all, particularly girls and young women. The organization provides young people from across Africa with practical, hands-on opportunities to learn about STEM so that they can contribute to the clean energy and green technologies needed to solve some of Africa's biggest environmental, economic and social problems.
Associated Partners