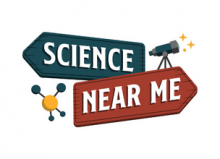 NGCP's The Connectory is a core partner in Science Near Me, an initiative designed to increase public engagement in science and funded by the National Science Foundation. Science Near Me is a free resource to help the public quickly find opportunities to engage in all types of STEM events, projects, and programs.
ScienceNearMe.org helps trusted organizations connect with the general public while supporting academic researchers who study how people learn. By better understanding the STEM opportunities landscape, Science Near Me aims to surface and address gaps and barriers to participation in STEM. Its primary goal is to help anyone, anywhere in the U.S., participate in science that matters across recreational, research, leisure, hobbyist, educational, professional, or policy interests.
Programs and Initiatives
Connected Girls is a free, curated directory of STEAM opportunities and events that are designed for K-12 girls or other groups that have been historically excluded.
More Information