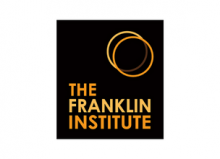 As the most visited museum in the Commonwealth of Pennsylvania and a top-five tourist destination in the City of Philadelphia, The Franklin Institute is one of the leading science centers in the country, and serves as both a prominent educational and cultural resource, and as an anchor of the local economy.
At The Franklin Institute, we help people understand science and technology in ways that empower them to make decisions about critical issues that affect their lives. We also participate in and advocate for the free exchange of evidence-based, peer-reviewed scientific research and ideas. The Institute is proud to welcome all who are curious, and to continue Benjamin Franklin's legacy of lifelong learning, as we have done for 193 years.
Related Resources
Programs and Initiatives
This program empowers educators to lead engaging science and literacy workshops for children ages 3-10 and their families.
More Information
This free program uses hands-on learning opportunities in the summer to inspire children to become scientists and engineers.
More Information